2024 Kia EV9 Estimated Range
2024 Kia EV9
A thrilling evolution beyond sedans, pickup trucks, and small SUVs: Meet the EV9 SUV. Leveraging innovation, this three-row marvel is around the size of the Telluride and shares the same state-of-the-art platform as the Hyundai Ioniq 7.
The EV9 delivers unmatched performance, whether you choose rear-wheel drive or the sturdy all-wheel drive system with a dual-motor layout that generates 379 horsepower. According to EPA calculations, the AWD and RWD Long Range variants have an astounding 304 miles of range with a huge 99.8-kWh battery.
Families will be happy that the roomy cabin can fit a third row that may be used and that it can tow a substantial 5,000 pounds, just like the gas-powered Telluride. With a starting price of $60k, the EV9 establishes a new benchmark for luxury, family-friendly, and large-sized EVs.
The EV9 is the pinnacle of efficiency and style, so grab a seat and prepare for the driving of the future. This SUV, which is similar to the Telluride but has a greener twist, is poised to revolutionize electric luxury by finding a balance between size and sustainability.
Select your adventure with the capable all-wheel-drive model, which boasts a strong 379-hp dual-motor drivetrain, or the rear-wheel-drive version. The EPA estimates that the AWD and RWD Long Range variants have a remarkable 304 miles of range, fully unleashed with a 99.8-kWh battery. The EV9, which combines elegance and substance, offers a third row that is convenient for expanding families without sacrificing any room.
Kia EV9 Pricing
In the Kia EV9, elegance and sustainability come together to create an incredible ride. Take advantage of our highest trim levels, which are all equipped with the massive 99.8 kWh battery pack, to enhance your driving experience. Experience the full potential of the entry-level Kia EV9 Light RWD, which boasts a quick 76.1-kWh battery and an amazing 230 miles of estimated range on stylish 19-inch wheels, exceeding the manufacturer's initial estimate of 223 miles. Use the innovative EV9 to travel farther and more sustainably.
| | |
| --- | --- |
| Kia EV9 | Range |
| Kia EV9 Light RWD | 304 Miles |
| Kia EV9 Wind AWD | 280 Miles |
| Kia EV9 Land AWD | 280 Miles |
| Kia EV9 GT-Line AWD | 270 Miles |
| Kia EV9 Light RWD | 230 Miles |
Steven Center, COO & EVP, Kia America shared; "The EV9's diverse powertrain offerings deliver on both AER and performance capabilities for our customers' individual needs and preferences," an article from motor1.com mentioned.
Discover the driving of the future with the Kia EV9! Its 800-volt electrical prowess allows it to charge from 10 to 80 percent in less than 25 minutes at high-speed DC chargers. This electric marvel comes in four trim levels, with costs ranging from $56,395 to $75,395. Enroll in the electric revolution by securing your position with a $750 completely refundable contribution when reservations open on October 16.
EV Performance, Power, and Motor
Explore the EV9 portfolio to see how power and elegance blend together in the car of the future. Start your electric journey with the 215-horsepower rear-wheel-drive marvel, the Light trim.
If you plan to travel long distances, get the Light Long Range model, which still has a respectable 201 horsepower but adds a larger battery. Experience a higher level of driving with the all-wheel-drive models. With a dual-motor setup that produces a combined 379 horsepower and a Boost mode for an exciting torque surge, the AWD EV9 can reach 60 mph in just 4.5 seconds, outpacing conventional gas-powered SUVs by a significant two seconds. In 2025, get ready for the GT model, which is expected to have an incredible 576 horsepower.
Long and Light Range:
Light trim: sporty performance with 215 horsepower and rear-wheel drive
Light Long Range: Maintains rear drive while delivering 201 horsepower and a bigger battery for a longer driving range.
Wheel-Drive Excitation:
AWD models: A powerful 379 horsepower is delivered by a dual-motor system.
For an extra torque boost and a quick 4.5 seconds to accelerate from 0 to 60 mph, choose the boost mode.
surpasses peers using gas by a full two seconds.
Anticipating 2025:
In 2025, expect the GT model, which will have an incredible 576 horsepower.
Beyond the figures, the EV9 promises a sophisticated on-road experience, with a one-pedal system that can be defeated for flawless stops and a smooth highway ride.
Battery life, charging time, and range
Presenting the EV9, a revolutionary electric vehicle from Kia that perfectly combines performance and efficiency. With a 76.1-kWh battery that is quick to charge, the Light model can go 230 miles between charges. For an extra 304 miles, upgrade to the Light Long Range; alternatively, choose the e-AWD models, which have a 280-mile range.
Our highway test at 75 miles per hour showed an amazing 240 miles of driving, even though the top-tier GT-Line model is only 270 miles away from its anticipated range. Kia's advanced 800-volt electrical architecture makes it possible for DC fast-charging to quickly recharge the battery. The EV9 is a leader in efficient electric transportation thanks to its maximum DC fast-charging speed of 230 kW, which allows you to add 100 miles in just 13 minutes.
Discover the capabilities of the Light Long Range model, which has an EPA-rated 304-mile range, or venture out into the harsh terrain with the Wind and Land e-AWD variants, which have an amazing 280-mile range.
With its impressive 270-mile range, the GT-Line trim raises the bar for your driving experience. The EV9's dependability and performance were demonstrated by its astounding 240 miles during our highway range test at 75 mph. Because Kia's 800-volt electrical architecture ensures quick replenishment using DC fast chargers, fueling your journey is a snap.
You may achieve 100 miles in just 13 minutes with a maximum 230-kilowatt DC fast charging speed, which will redefine the efficiency standards for electric vehicles. Every mile of the EV9 is evidence of Kia's dedication to providing the best possible sustainable driving experience.
Space, Coziness, and Packing
The EV9 accommodates your preferences by offering a six- or seven-passenger configuration, letting you personalize your room to suit your needs. If a bench in the second row or captain's chairs appeal to you, go for it.
The third-row seats' power-folding feature is available on higher trim levels. Although the front seats of the prototype were supportive, there was some room for improvement in the synthetic upholstery, which gave rise to expectations for a more elegant finish in the U.S.-spec vehicles. Experience luxury with second-row captain's seats that have massaging, heating, and ventilation capabilities. Adults can fit comfortably in the third row, but you might need to work out some legroom with people in the second row.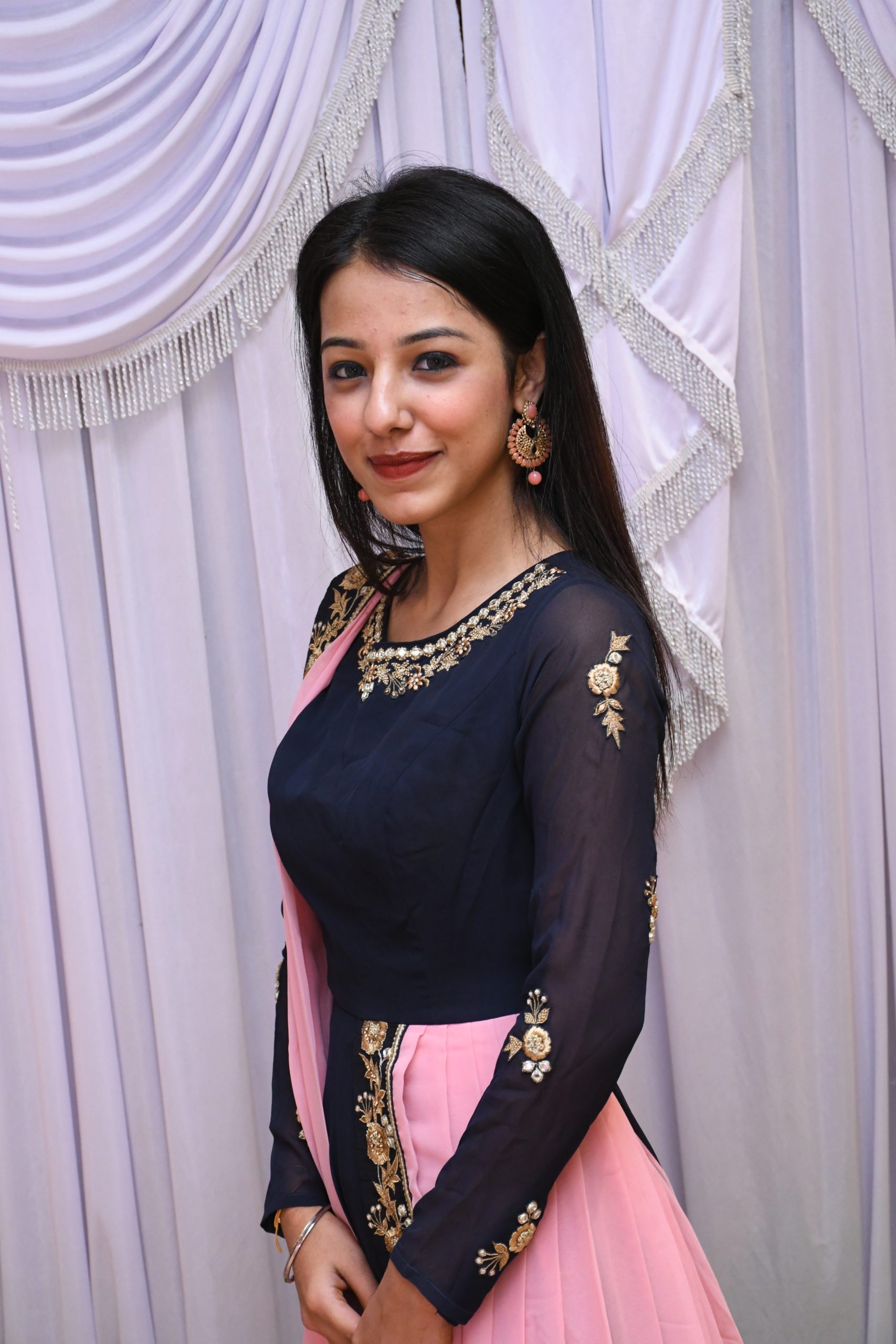 I am Nidhi Arora, and with my ability, I generate informative and engaging blogs and articles across various genres and subjects. With my consistent and deep commitment to delivering high-quality content, I leave a lasting impact on my readers.