2024 BMW X3: Release date, Price, & Specs [Updated]
The 2024 BMW X3 stands as one of BMW Motors' most popular and best-selling SUVs, holding a prominent position within its segment. It has also secured a notable ranking, earning recognition as a top-tier SUV. To illustrate, it claims the third position in rankings, trailing behind the Porsche Macan and the Genesis GV70. As a five-seater and five-door SUV, the 2024 X3 boasts a luxuriously expansive interior.
The existing 2023 iteration of the BMW X3 underwent its most recent redesign for the 2017 model year, ushering in comprehensive updates to both its exterior and interior design. Following this, it received a midcycle refresh for the 2022 model year. For the ongoing 2023 model year, BMW has maintained consistency by implementing only minor adjustments to certain features.
There are circulating rumors suggesting that BMW is contemplating a redesign for the 2024 model year. However, as of now, BMW has not officially confirmed or denied these redesign speculations. Whether the 2024 model year will indeed bring about a redesign remains uncertain. Our take on these redesign rumors will be elaborated upon later in this article.
If you are in pursuit of an SUV equipped with a wealth of standard safety features and a lavishly roomy cabin, the BMW X3 2024 emerges as a compelling choice, encompassing all the desired attributes. To gain comprehensive insights into this vehicle's offerings, make sure to delve into this article until its conclusion.
Read also- Know everything about the next BMW i8 M.
BMW X3 2024 Redesign
Some rumors said that the next 2024 X3 would come with a complete interior and exterior redesign as next-generations. But till now, BMW has yet to tell if it will redesign for 2024. And also, some social media reports say that the new BMW X3 2024 will have an electric powertrain with a plug-in hybrid system. But yet officially not declared.
But BMW will carry it over for the 2024 model year with minor interior design or feature changes. But not will be fully redesigned as next-generation. WeBMW will redesign it for the 2025 model year BMW X3. Also, some spy shots have been leaked for the Redesigned 2025 BMW X3 on social media.
Read also- Know when will the 2024 BMW M3 be available.
2024 BMW X3 Release Date
The Exact BMW X3 2024 release date has yet to be declared by BMW when it will debut or release for the 2024 model year. But the next BMW X3 could be available in the summer of 2023 for the 2024 model year. Recently BMW has launched its BMW X7 and BMW X5 for the 2024 Model year. We hope that it will also be available soon to order.
So we will update this article as soon as possible when it is available to order for the 2024 model year. To get the latest updates from SuvBazar.com, remember to subscribe or follow us on Twitter and Facebook.
However, if you don't have time to wait for the 2024 Model Year BMW X3, you can order its 2023 Model Year X3, which is now available to call. And also, we hope that now BMW will launch it soon because recently, BMW has revealed some models for the 2024 Model year, like the 2024 BMW X6 and X5, and also BMW has launched its 2024 BMW X7.
2024 BMW X3 Price and Trims
BMW has not said anything about the next BMW X3 2024 Price and trims. That is when it will be available for the 2024 Model year. But the next BMW X3 could start at around $47,000 for its base trim which goes up to $62,000 for its top trims plus destination charges.
And also, we hope the next BMW X3 2024 will come with the same trims model as the 2023 model year. For Your Knowledge let us tell you, The 2023 BMW X3 is offered in three trim models- X3 sDrive30i, X3 xDrive30i, and X3 M40i. in which its base trim BMW X3 sDrive30i price starts at $46,200, and goes up to $61,000 for its top BMW X3 M40i trim.
Here we have given its estimated price according to the 2023 model year. The cost of the following BMW X3 could be the same as the 2023 model year, or it may increase slightly.
| | |
| --- | --- |
| Trims | Price (Est.) |
| X3 sDrive30i | $47,000 |
| X3 xDrive30i | $49,000 |
| X3 M40i | $62,000 |
BMW X3 Price 2024
Read also- View the price of the newly launched 2023 BMW XM.
2024 BMW X3 Pros & Cons
Pros

Powerful Engine Powertrain
Excellent Fuel Economy
More Standard Safety Features
Spacious Interior, Including Rear Seats
New Large Touchscreen Display

Cons
2024 BMW X3 Interior Design
The upcoming BMW X3 2024 Interior is anticipated to closely resemble that of the 2023 model year. However, according to rumors, there is speculation that the new BMW X3 might feature a sizable, curved touchscreen display and an expansive digital gauge cluster, both seamlessly integrated much like the arrangement found in the upcoming BMW 5 Series.
While several aspects of the interior may carry over from the 2023 model year X3, it's important to highlight that the presently available 2023 BMW X3 already boasts a luxurious and spacious interior enriched with an array of features. Its interior design showcases meticulous attention to detail and employs premium materials, enhancing the overall ambiance.
Moreover, the interior of the BMW X3 has been thoughtfully crafted to ensure a seamless experience for both drivers and passengers. The front driver cabin provides ample headroom and legroom, contributing to a comfortable journey. The rear seats offer sufficient space, accommodating occupants without any inconvenience.
Noteworthy attributes include ten-way power-adjustable front-row seats that enable personalized comfort. Additionally, the M40i trim offers a standard moonroof, while other trims offer it as an optional feature, affording passengers the opportunity to relish an open-sky experience. Beyond this, the BMW X3 boasts an array of interior features designed to enhance the driving experience.
Cargo considerations have also been addressed, with generous cargo space available behind the rear seats, suitable for luggage and bags. Furthermore, the convenience of foldable rear seats allows for expanded cargo capacity when needed. While not groundbreaking, this feature proves crucial for a family-friendly SUV.
Read Next- View the Interior of the new Kia Stinger 2024.
2024 BMW X3 Engine, Power, and Performance
The BMW X3 is available with two distinct powertrain options. For instance, its base trims—the BMW X3 sDrive30i with rear-wheel drive and the xDrive30i with all-wheel drive—are equipped with a 2.0-liter turbocharged four-cylinder engine that delivers a capable 248 HP. This power output is well-suited for typical driving scenarios on both roads and highways.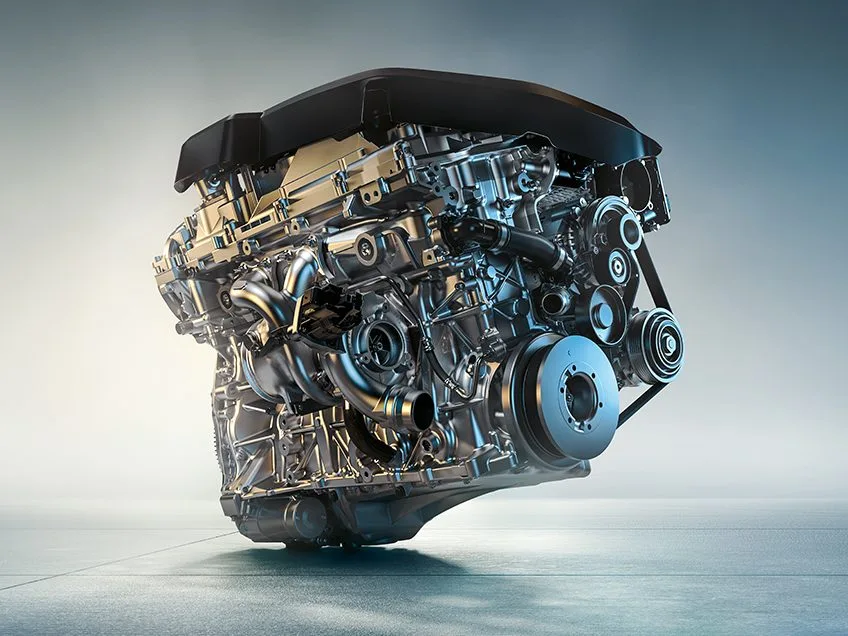 If your driving needs primarily involve everyday commuting, navigating traffic, and city driving, these base trims could be an optimal choice, as they provide satisfactory performance. Notably, these trims offer the ability to accelerate from 0 to 60 MPH in a mere 6.2 seconds.
On the other hand, if your preferences lean towards spirited acceleration and higher speeds, the ideal selection would be the top-tier M40i Trim. This configuration features an all-wheel drive system coupled with a robust 3.0-liter inline six-cylinder engine, capable of producing an impressive 382 HP.
This particular trim delivers heightened power and enhanced acceleration compared to its other trim counterparts. In fact, it can achieve the 0-60 MPH sprint in a mere 4.1 seconds. Therefore, if your inclination is towards swift speeds and rapid acceleration, the M40i trim is the optimal choice. Notably, the upcoming BMW X3 2024 will maintain the same engine powertrain as its predecessor.
Read also- Know about the most powerful BMW M2.
2024 BMW X3 Fuel Economy or MPG
The Last year's X3 gives excellent fuel economy. BMW has claimed that its X3 30i models provide a fuel economy of 21 MPG in the city, 28 MPG on the Highway, and 24 MPG Combined, whereas its top M40i Trims give a fuel economy of 21 MPG in the city, 26 MPG on the Highway and 23 MPG combined.
But according to car and driver, it gives the best fuel efficiency, Caranddriver said that It gives a fuel rating of 31 MPG with its xDrive30i trim, and its M40i Trims gives a rating of 29 MPG. which is a good fuel economy rating. We hope the 2023 model, It will provide the best fuel economy rating.
| | |
| --- | --- |
| Trims | Fuel Economy (City/ HWY/ Comb. ) |
| X3 sDrive30i | 23/29/25 MPG |
| X3 xDrive30i | 21/28/24 MPG |
| X3 M40i | 21/26/23 MPG |
The Fuel Economy Rating of the New BMW X3 2024
Read also- Know how miles can a Polestar 2 go on a single full charge.
2024 BMW X3 Full Tank Fuel Range
As we know the BMW X3 gives a top fuel economy of 28 MPG On the highway from the X3 xDrive30i trim. And we know Every BMW X3 has a fuel tank capacity of 17.2 gallons. So if we calculate its full-tank fuel Range according to the 28 MPG Highway fuel economy rating, then we find that The BMW X3 could be able to give a full-tank fuel mileage of up to 481 miles on a single full tank of fuel. But it is important to note that its full tank fuel Range can vary according to various factors like driving style, highway conditions, weather problems, engine conditions, traffic problems, and other factors.
Read Next- BMW has revealed its new 2024 BMW i7 M70 electric SUV.
2024 BMW X3 Safety features
As we know that BMW's all cars give good safety ratings. So It will also provide the best safety rating and more standard safety features like the 2023 model.
The next New X3 2024 will have a standard automated braking system with forward collision and lane departure warnings. And also an available adaptive cruise control. As well as its all expected safety features are given below in the list-
Front and Rear Head Protection System
Programmable LED Daytime Running Lights
Automatic high beams
Park Distance Control
Rear-view Camera
standard airbags
Three points safety belts
safety belts warnings
LATCH attachments for child-restraint safety installation
Front safety belts with automatic pretensioners
Anti-theft alarm system
Lane Departure Warning and Speed Limit Info
Active Blind Spot Detection
Frontal Collision Warning
Read Next– View the amazing Safety features of the new Kia K5 Sedan.
2024 BMW X3 Infotainment and connectivity features
BMW has yet to declare the exact infotainment and connectivity features for the 2024 model year. But some rumors said that the next BMW X3 would have a new, updated, extensive infotainment system with a large 14.9 inches touchscreen with a 12.3 inches digital gauge cluster display, and both collections will be integrated into each other as a curved display. So we will come back soon with its latest updated information.
And as we know now, most of the BMW SUV comes with the latest BMW iDrive8 Infotainment system with wireless Apple CarPlay and Android Auto. As well as, also BMW offers a wireless charging pad, wireless Bluetooth connectivity, Wi-FiWi-Fi Hotspot, a premium Audio system, USB Ports, Rear USB Charging Ports, and many more technology features. So the new BMW X3 2024 will have all those technical features.
2024 BMW X3 Features
BMW Connected Drive Service
BMW TeleService
Apple CarPlay and Android Auto
Remote Door Unlock
Intelligent Personal Voice Control Assistance
Wi-Fi Hotspot
USB and Bluetooth Wireless Connectivity with Smartphone Integration
HiFi Sound System with 12 Speakers
Dynamics Cruise Control
Multi-zone Automatic Climate Control
Privacy Glass
Multi Color Adjustable ambient lighting
Fully Automatic Panoramic Moonroof
Read Next- Know Everything about the 2024 Honda Pilot
2024 BMW X3 Hybrid And PHEV
Right now, BMW has not yet confirmed anything about its electrification, whether it will have a hybrid or plug-in hybrid powertrain for the 2024 model year. But according to media reports, its powertrain could get a redesign with electrification with such plug-in hybrid powertrains. However, we will update this article when BMW says about its electrification.
2024 BMW X3 Colors
Right now, BMW has not disclosed its exterior and interior colors for the 2024 Model year. And we know that it is expected that BMW will fully redesign it as a next-generation. So we hope it will have new exterior and interior colors. Right now, we have no information about the next-gen BMW X3 2024. But the last generation BMW X3 is offered with Nine exterior colors. Below we have given the last year's X3 exterior colors. And we can expect these colors also could be offered with the new next-gen X3.
Exterior Colors

Alpine White
Aventurin Red Metallic
Brooklyn Grey Metallic
Tanzanite Blue II Metallic
Phytonic Blue Metallic
Carbon Black Metallic
Black Sapphire Metallic
Dark Graphite Metallic
Mineral White Metallic
2024 BMW X3 Warranty Info.
BMW offers a good warranty cover with the BMW X3. We have given the current generation BMW X3 warranty information below in the table:-
| | |
| --- | --- |
| Limited Warranty | 4 Years / 50,000 Miles |
| Powertrain Warranty | 4 Years / 50,000 Miles |
| Schedule Maintenance warranty | 3 years / 36,000 Miles |
The New BMW X3 Warranty information
2024 BMW X3 Specs
| | |
| --- | --- |
| Trim | sDrive30i |
| Model | 2024 |
| Body Style | SUV |
| No. of Doors | 5 Doors |
| No. of Rows | 2 Rows |
| Seating Capacity | 5 Passengers |
| Full Tank Fuel Range | Up to 481 miles |
| Engine | 2.0L Inline-4C |
| Displacements (CC) | 1998 CC |
| Compression Ratio | 10.2 |
| Power | 248 HP |
| Torque | 258 lb-ft |
| Transmission | 8-Speed Automatic |
| Drivetrain | RWD or AWD |
| 0-60 MPH Time | 6.0 Seconds |
| Top-Speed | 155 MPH |
| Official Website | BMW USA |
| Fuel Tank Capacity | 17.2 gal. |
| Tire Types | All Season run-flat |
BMW X3 Specifications 2024
Read Next- You Need to Know Everything about the 2024 Porsche Cayenne.
2024 BMW X3 Dimensions
| | |
| --- | --- |
| Length | 185.9 In. |
| Width | 74.4 In. |
| Height | 66.0 In. |
| Wheelbase | 112.8 in. |
| Ground-Clearance | 8.3 in. |
| Curb-Weight | 4079 lb. |
The Exterior Dimensions of the New BMW X3
2024 BMW X3 Interior Dimensions
| | |
| --- | --- |
| Head-Room (Front/Rear) | 41.1/ 39.1 in. |
| Leg-Room (Front/Rear) | 40.3 / 36.4 In. |
| Shoulder-Room (Front/Rear) | 57.6 / 56.0 In. |
| Hip-Room (Front/Rear) | N/A |
| Passenger Volume | 99 cu ft. |
| Cargo Volume (behind Rear/Front ) | 28.7/62.7 cu ft. |
Interior Dimensions
2024 BMW X3 Review Video
Conclusion
In this article, we learn about the next X3, like the 2024 BMW X3 Redesign, Release date, Pros & Cons, Price & Trims, Interior, Engine, Power, Performance, MPG, Safety features, Infotainment features, Dimensions, and other important information. This article will be helpful for you. If yes, then you must share it with your friends and family. Thank you.
Read Next- Best & Worst Years For the BMW X3.
FAQs- The New BMW X3 2024
When will the 2024 BMW X3 be available?
BMW has yet to declare the exact launch date of the following BMW X3. But it will likely be available in the summer of 2023 for the 2024 model year.
How much will the cost of the 2024 BMW X3 be?
The exact pricing for the Next BMW X3 has yet to be declared by BMW. We hope that its price starts at around $49,000 plus destination charges.
How many seats are available in the BMW X3?
as we know, BMW X3 is an SUV with a seating capacity for up to five people.
What is the Towing Capacity of the 2024 BMW X3?
BMW has claimed that the properly equipped BMW X3 can tow up to 4,000 pounds.
Does BMW X3 come with all-wheel drive?
Yes, the BMW X3 xDrive30i and X3 M40i come standard with BMW's intelligent all-wheel drive system.
Juan Vasquez, or "juantio," is an Automotive Engineer from Brooklyn with over seven years at Standard Motor Products. He's also the Chief Editor at SUV Bazar. An active member of the SMP Softball team, Juan is affiliated with giants like Siemens and Google. He's currently seeking new opportunities in automation engineering.