2025 BMW M8: Release Date, Price & Specs
The 2025 BMW M8 is a top-tier, high-performance luxury sports car crafted by the renowned German automaker, BMW. This is known for creating high-performance versions of the brand's regular models. The M8 boasts a sleek two-door coupe design, showcasing its allure.
Inside the cabin, the BMW M8 offers a lavish and fully-equipped interior, replete with top-notch materials. Expect advanced infotainment systems featuring expansive touchscreen displays, premium audio setups, and an array of comfort-enhancing amenities.
The upcoming M8 promises a luxurious and well-appointed interior, complete with premium materials and exceptional craftsmanship. Its seating positions prioritize comfort, and the car is equipped with an array of advanced features and technologies, including a modern infotainment system. Safety is a paramount concern, and you can anticipate the inclusion of advanced safety features like adaptive cruise control, lane departure warning, and automatic emergency braking.
The BMW M8 consistently stands out as an enticing choice for those seeking a blend of high-performance capabilities, luxurious comfort, and cutting-edge technology. It competes vigorously in the high-performance luxury car category, offering a compelling alternative to rivals such as the Mercedes-AMG GT and the Porsche 911.
2025 BMW M8 Redesign
In 2020, BMW unveiled the first generation of the BMW M8, which came in various body styles, including the M8 Coupe, M8 Convertible, and M8 Gran Coupe. Powering the M8 lineup is a potent 4.4-liter twin-turbocharged V8 engine, with power output varying depending on the specific model and trim. While competitive models offer even more power and sporty features, BMW M8 cars are renowned for their exceptional performance, luxurious attributes, and cutting-edge technology. The first generation of the BMW M8 has seen only minor updates in subsequent model years.
Now, BMW is gearing up to introduce the next iteration of the BMW M8 for the 2025 model year. As for its design, BMW has not yet provided official details about the upcoming BMW M8. However, industry reports suggest that the 2025 model year may bring a significant refresh, with an entirely new exterior design and added features. Notably, the BMW M8 has not undergone a comprehensive update since its initial release in 2020. Should BMW release any new information about the 2025 M8, we'll promptly update this article with the latest details.
2025 BMW M8 Release Date
BMW has yet to officially disclose the release date for the upcoming BMW M8 2025. However, according to information from various media reports, there is speculation that the next BMW M8 could potentially hit the market in late 2024.
As for the booking date, there is currently no information available regarding this matter. Rest assured that if the company provides any details regarding the release date and booking process for the 2025 M8, we will promptly update this information here.
Read Next- You Need To Know Everything About the BMW i8 M.
2025 BMW M8 Price
It is important to note that the company has not officially announced the pricing details for the upcoming BMW M8 2025. However, based on current reports, it is worth mentioning that the 2024 BMW M8 was offered in two distinct trims, with prices ranging from $140,795 to $150,795.
Considering this, it is reasonable to anticipate that the next BMW M8 will likely retain similar trim options to the 2024 model, though there might be a slight increase in pricing. It is expected that the BMW M8 2025 Price could start at around $142,000 To 152,000. Below, we have provided the expected price range for all the trims that will be available for the upcoming BMW M8.
| | |
| --- | --- |
| Trims | Price (est.) |
| Competition Coupe | $142,000 |
| M8 Convertible | $152,000 |
New BMW M8 2025 Price
2025 BMW M8 Interior
It is Anticipated that the interior of the upcoming BMW M8 to be meticulously crafted with top-tier materials, including luxurious leather, soft-touch surfaces, and finely detailed trims. Every aspect of the cabin exudes opulence and precision, creating an environment of exceptional quality. The ergonomically designed cockpit places the driver in the spotlight, emphasizing their experience.
Up front, the sports seats, frequently adorned with the iconic M badging, provide a superb balance of comfort and support. These seats are highly adjustable and often come with power settings, ensuring a personalized and comfortable driving experience. They typically include heating, ventilation, and even massage functions, making long drives a pleasure.
The new M8 will feature a cutting-edge digital instrument cluster, often referred to as BMW's Live Cockpit Professional. This cluster offers customizable displays, allowing drivers to tailor the presented information to their preferences. Crucial driving data, navigation instructions, multimedia content, and more will be readily accessible within the driver's line of sight.
The infotainment system will stand out as a highlight, characterized by its intuitive and user-friendly interface, making it effortless to manage navigation, multimedia, and vehicle settings. Expect seamless integration of Apple CarPlay and Android Auto, facilitating easy connectivity with your smartphone.
Read Next- You Should Read This article about the 2025 BMW X3.
2025 BMW M8 Features
Each BMW M8 model year has consistently introduced an array of impressive features aimed at enhancing the driver's overall experience. As we look forward to the upcoming 2025 M8, which is expected to undergo a comprehensive refresh, we can anticipate a continuation of these enhancements and the possibility of even more exciting additions for your driving pleasure. Here are some features that you can potentially find in the next BMW M8:
Apple CarPlay and Android Auto
Gesture control for the infotainment system
Bluetooth connectivity
Digital instrument cluster
Remote start lock and unlock
Wireless charging
Wi-Fi hotspot
Voice control
Connected services
Gesture control
Traffic jam assist
Surround-view camera system
BMW Connected App
Remote software updates
Navigation system
Park Assist
BMW Drive Recorder
Advanced Driver Assistance Systems
BMW Intelligent Personal Assistant
Premium audio system options from Harman Kardon or Bowers & Wilkins
2025 BMW M8 Safety Features
BMW consistently equips its vehicles with cutting-edge safety features and driver assistance systems to enhance the comfort and security of both drivers and passengers during travel. Anticipating the next-generation BMW M8, we can expect an even higher level of safety features. Some of the safety enhancements that may be included in the upcoming BMW M8 are:
Lane departure warning
Lane-keeping assist
Blind-spot monitoring
Forward collision warning
Pedestrian detection
Cross-traffic alert
Traffic sign recognition
Automatic high beam
Parking assistance
Surround-view camera system
Structural safety
Airbag system
Adaptive cruise control
Read Next- The 2025 Acura TLX Release Date, Specs, and Features.
2025 BMW M8 Specs
| | |
| --- | --- |
| Trim | Competition Coupe |
| Model Year | 2025 |
| Body Type | Coupe |
| No. of Doors | Two-Doors |
| No. of Rows | Two-Rows |
| Seating Capacity | Four-Passengers |
| Fuel Tank Capacity | N/A |
| Full Tank Fuel Range | N/A |
| Engine | N/A |
| Power | N/A |
| Torque | N/A |
| Transmission | N/A |
| Drivetrain | N/A |
| Acceleration (0-60 MPH) | N/A |
| Top-Speed | N/A |
| Fuel Economy | N/A |
| Official Website | www.bmwusa.com |
2025 BMW M8 Dimensions
| | |
| --- | --- |
| Length | N/A |
| Width | N/A |
| Height | N/A |
| Wheelbase | N/A |
| Ground-Clearance | N/A |
| Curb-Weight | N/A |
Interior Dimensions
| | |
| --- | --- |
| Head-Room (Front/ Rear) | N/A |
| Leg-Room (Front/ Rear) | N/A |
| Shoulder-Room (Front/ Rear) | N/A |
| Hip-Room (Front/ Rear) | N/A |
| Passenger-Volume | N/A |
| Cargo-Volume | N/A |
Conclusion
Hello everyone, this article provides a comprehensive overview of the upcoming 2025 BMW M8, covering details such as its release date, pricing, available trims, design updates, connectivity features, safety enhancements, interior improvements, and various other important information.
We trust that this article will prove to be a valuable resource for you. If you find it helpful, please consider sharing it with your friends and family. Thank you for your interest!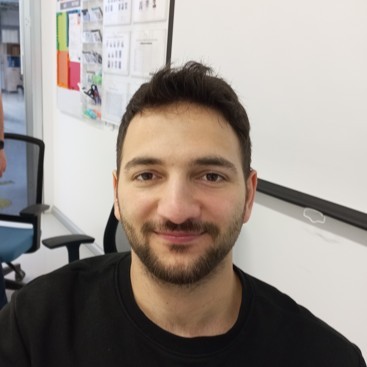 Umut Karanfil is a dedicated Design Engineer at Ford Motor Company, based in Istanbul, Turkey. A graduate of İstanbul Teknik Üniversitesi, he boasts expertise in 3D modeling, mechanical design, and structural analysis. With a strong background in the Tier 1 automotive industry, Umut has participated in international projects and has hands-on experience in manufacturing feasibility.