2025 Chevy Equinox: Release Date, Price & Specs
The 2025 Chevy Equinox is a compact crossover SUV and it is set to make waves in the SUV market due to its reputation for practicality, comfort, and an extensive array of features. Its interior has been meticulously designed with a focus on passenger comfort and cargo versatility. Generous headroom and legroom will be available for both front and rear passengers, with rear seats offering adjustability and the convenience of folding to expand cargo space.
The upcoming Equinox models will feature Chevrolet's cutting-edge infotainment system, typically comprising a user-friendly touchscreen display, seamless smartphone integration, Bluetooth connectivity, and optional navigation. Safety is a paramount concern for the Chevrolet Equinox, often incorporating an extensive suite of advanced safety technologies, including forward collision warning, automatic emergency braking, lane departure warning, blind-spot monitoring, and rear cross-traffic alert.
The 2025 Equinox will be available in various trim levels, each offering a diverse set of features and customization options. Higher-tier trims frequently include additional luxuries like leather upholstery, upgraded sound systems, and advanced driver assistance systems.
If you're eager to learn everything there is to know about the 2025 Chevy Equinox, this article provides comprehensive details, including its release date, pricing, available trims, features, safety enhancements, and more. Be sure to read on for a thorough overview of this exciting new vehicle.
2025 Chevy Equinox Redesign
As you may recall, the inaugural generation of the Chevy Equinox made its debut in 2004, entering the market as a 2005 model. Renowned for its capacious interior and adaptable cargo space, this first-generation Equinox continued its run until 2009. The baton was then passed to the second generation, which was unveiled for the 2010 model year, boasting refreshed styling and enhanced fuel efficiency. Subsequently, the third generation arrived in the 2018 model year and presently serves as the current iteration of the Chevy Equinox. The most recent update occurred in 2022, with no significant alterations.
However, Chevrolet Motors has exciting plans for the forthcoming 2025 model year, heralding a complete redesign of the Equinox. Anticipate an infusion of fresh features, as the Equinox has seen minimal changes over recent years. In addition, credible reports from various media sources suggest a significant overhaul and a host of novel features compared to the current iteration.
Unfortunately, precise details about the 2025 Equinox's design remain elusive, as the company has not yet disclosed specific information. Rest assured, should Chevrolet release any pertinent details about the 2025 Equinox in the future, we will promptly update this article to keep you informed.
2025 Chevy Equinox Release Date
If you are eager to know when the 2025 Chevy Equinox will hit the market, as of now, the official release date remains undisclosed. Nonetheless, based on insights from the automotive industry, it is reasonable to anticipate an early 2025 launch. Rest assured, as soon as Chevrolet Motors announces any details regarding the release date of the upcoming Chevy Equinox, we'll promptly provide updates here.
Read Next- Know About the 2024 Chevy Equinox EV.
2025 Chevy Equinox Price
Currently, there's no officially confirmed pricing information available for the upcoming 2025 Chevy Equinox, and the company has been relatively tight-lipped about this aspect. However, some reports have shed light on the 2024 model year of the Chevy Equinox, which encompasses four distinct trims with prices ranging from $27,995 to $35,195. Drawing from this pricing structure and the historical patterns of previous models, it's plausible to anticipate that the 2025 model year will maintain a similar trim lineup. Nevertheless, there may be a modest price increase.
To provide some context, we've outlined our projected pricing for the 2025 model year in the table below. Be advised that these figures are estimates and subject to change pending the official pricing announcement from Chevrolet Motors, which we'll promptly update here.
| | |
| --- | --- |
| Trims | Price (est.) |
| LS | $28,000 |
| LT | $31,000 |
| RS | $32,000 |
| Premier | $33,000 |
New Chevy Equinox 2025 Price
2025 Chevy Equinox Interior Design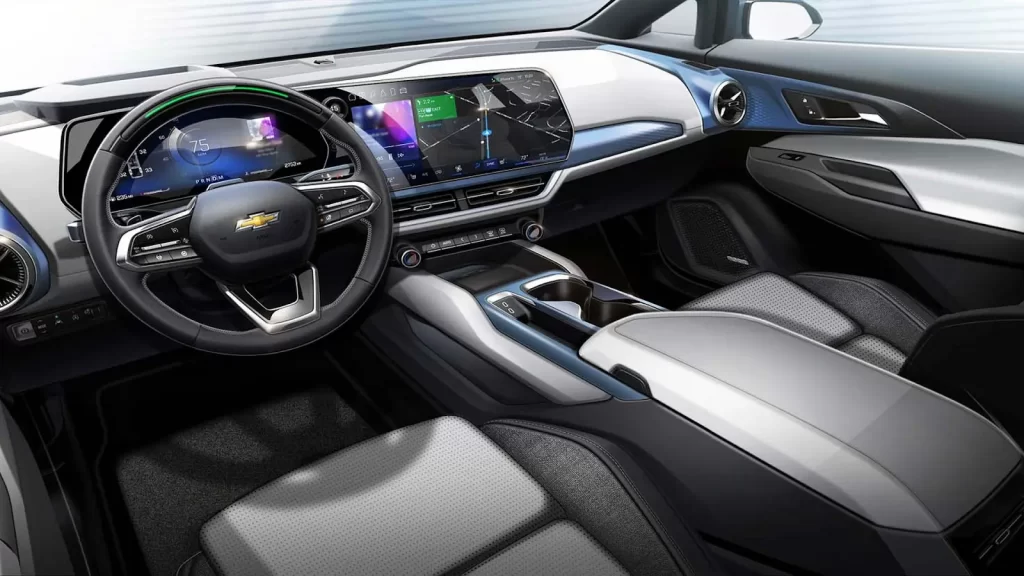 The interior of the Chevrolet Equinox is poised to provide a comfortable, practical, and well-equipped environment for both drivers and passengers alike. It is expected to showcase a well-crafted interior composed of a blend of high-quality materials. This will encompass soft-touch surfaces, durable plastics, and appealing upholstery options, including fabrics and the option for luxurious leather.
One of the standout features of the Equinox will undoubtedly be its spacious cabin, generously offering ample headroom and legroom for occupants in both the front and rear seats. Rear seat passengers can typically enjoy the added convenience of a reclining feature, allowing them to find their ideal seating position with ease.
The seats in the 2025 Equinox will be meticulously designed for maximum comfort, particularly during long journeys. These seats are anticipated to offer excellent support and often come equipped with a range of features such as power adjustments, lumbar support, and even heating and ventilation options.
Equipped with Chevrolet's advanced infotainment system, the Equinox will typically feature an intuitive touchscreen display serving as the central control hub for various functions. This interface will provide access to features like navigation, seamless smartphone integration, Bluetooth connectivity, and responsive voice recognition. In select Equinox models, you may find a digital instrument cluster boasting customizable, high-resolution displays conveying vital driving information such as speed, navigation details, and fuel economy.
The Equinox will offer multiple storage compartments thoughtfully distributed throughout the cabin, including door pockets, cupholders, a center console, and a glove box. Additionally, the cargo area is expected to provide ample space, with the rear seats capable of folding down to further expand cargo capacity.
Read Next- The 2025 Kia Stinger Redesign, Release Date, and Price.
2025 Chevy Equinox Features
As previously mentioned, there's limited information available from the company regarding the upcoming 2025 Chevy Equinox. Consequently, we cannot provide specific details about its features at this time. However, drawing from the features typically found in previous Equinox models, we've compiled a list of potential features that you might anticipate in the next Chevy Equinox. This includes:
Infotainment system
User-friendly touchscreen interface
OnStar Services
HD Radio reception
Varied touchscreen sizes
Multi-device pairing capabilities
Multi-zone climate control
Seamless smartphone integration
Bluetooth connectivity
Wireless charging capability
Wi-Fi hotspot functionality
Voice recognition technology
USB port for device connectivity
High-quality audio system
Navigation guidance
Compatibility with Apple CarPlay and Android Auto
Teen driver mode for added safety
Wireless headphones support
Integration with voice assistants
Automatic software updates
Convenient remote start and keyless entry
SiriusXM Satellite Radio access
2025 Chevy Equinox Safety Features
It's worth noting that Chevrolet Motors has a long-standing commitment to providing outstanding safety features across its vehicle lineup, and this commitment is expected to extend to the forthcoming Chevrolet Equinox. This dedication ensures a secure and trouble-free journey for both the driver and passengers. While specific details about safety features for the next Chevrolet Equinox are not available yet, we can discuss some common safety features that might be included:
Automatic emergency braking
Lane departure warning
Comprehensive airbag system
Anti-lock braking system
Electronic stability control
Traction control
Forward collision warning
Access to OnStar Services for assistance and security
Automatic high-beam headlights
Blind-spot monitoring
Rear Cross-Traffic Alert
Rearview camera for enhanced visibility
Pedestrian detection technology
Teen driver mode for added safety and monitoring
Adaptive cruise control for stress-free driving
Tire pressure monitoring system
Read Next- The 2025 Volvo XC60 Redesign, Release Date, and Price.
2025 Chevy Equinox Specs
| | |
| --- | --- |
| Trim | LS |
| Model Year | 2025 |
| Body Type | Crossover SUV |
| No. of doors | Four-Doors |
| No. of Rows | Two-Rows |
| Seating Capacity | Five-Passengers |
| Towing Capacity | N/A |
| Fuel Tank Capacity | N/A |
| Full Tank Fuel Range | N/A |
| Fuel economy | N/A |
| Engine | N/A |
| Power | N/A |
| Torque | N/A |
| Transmission | N/A |
| Drivetrain | N/A |
| Acceleration (0-60 MPH Time) | N/A |
| Top-Speed | N/A |
| Official Website | www.chevrolet.com |
2025 Chevrolet Equinox Dimensions
| | |
| --- | --- |
| Length | N/A |
| Width | N/A |
| Height | N/A |
| Wheelbase | N/A |
| Ground-Clearance | N/A |
| Curb-Weight | N/A |
Interior Dimensions
| | |
| --- | --- |
| Head-Room (Front/ Rear) | N/A |
| Leg-Room (Front/ Rear) | N/A |
| Shoulder-Room (Front/ Rear) | N/A |
| Hip-Room (Front/ Rear) | N/A |
| Passenger-Volume | N/A |
| Cargo-Volume | N/A |
Conclusion
Hello Readers, this article provides a comprehensive overview of the upcoming 2025 Chevy Equinox, covering essential details such as its release date, pricing, trim options, redesign, connectivity features, safety enhancements, interior highlights, and more.
We trust that you will find this article informative and valuable. If it proves to be of assistance to you, we kindly encourage you to share it with your friends and family. Your support is greatly appreciated. Thank you.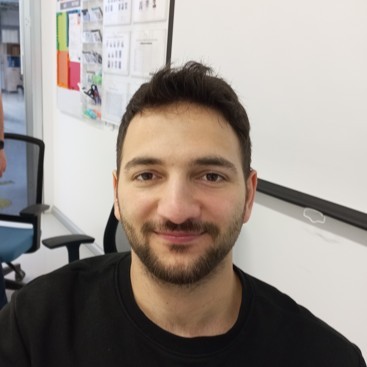 Umut Karanfil is a dedicated Design Engineer at Ford Motor Company, based in Istanbul, Turkey. A graduate of İstanbul Teknik Üniversitesi, he boasts expertise in 3D modeling, mechanical design, and structural analysis. With a strong background in the Tier 1 automotive industry, Umut has participated in international projects and has hands-on experience in manufacturing feasibility.