2025 Kia Carnival: What We Know So Far
The 2025 Kia Carnival is a luxury MPV crafted by the South Korean automaker and is geared towards fulfilling the needs of those seeking spacious and comfortable transportation. Anticipate the upcoming Kia Carnival to earn acclaim for its roomy and adaptable interior. With generous legroom and headroom across all three rows, it promises a cozy and accommodating environment for passengers. Furthermore, its flexible seating arrangement will allow for various configurations to suit both passenger and cargo requirements.
The 2025 Carnival is poised to establish itself as a paragon of comfort on the road, boasting well-cushioned seats and a suspension system adept at absorbing bumps and rough terrain, ensuring a smooth and comfortable journey for all passengers. Kia Motors, renowned for its commitment to safety, is expected to outfit the Carnival with advanced safety features, including cutting-edge passenger and driver assistance systems such as adaptive cruise control, blind-spot monitoring, and automatic emergency braking. These technological advancements will bolster overall safety and instill confidence in drivers.
For a comprehensive insight into the 2025 Kia Carnival, continue reading this article. We delve into various aspects, including its release date, pricing, trim options, features, safety enhancements, and more, ensuring you're well-informed about this exciting model.
2025 Kia Carnival Redesign
Kia Motors introduced the first generation of the Kia Carnival in the 2020 model year, catering to the specific needs of large families, much like the Honda Odyssey, Toyota Sienna, and Chrysler Pacifica. It's worth noting that the Sedona, which performed admirably in this role, has now been succeeded by the 2022 Kia Carnival, the latest generation of MPV. The 2023 model year brought new infotainment and driver assistance features for the SX trim, and no significant changes are anticipated for the 2024 Kia Carnival.
In upcoming news, Kia Motors is preparing to unveil the 2025 Kia model. As for its design, the company has yet to release official information, leaving us without precise details at this time.
Nevertheless, some automotive sources and insider information suggest that the next Kia Carnival may incorporate new features and make minor interior changes. Considering its last refresh was in 2022, a refresh for the 2025 model year seems plausible. If the company releases any new details about the upcoming Kia Carnival, rest assured that we will promptly update this article with the latest information.
2025 Kia Carnival Release Date
The official release date for the 2025 Kia Carnival remains undisclosed by the company. However, according to various media reports, there's speculation that the 2025 Carnival might become available in the market during the latter half of 2024. As for the booking date, at this moment, we do not have any information to provide. We will promptly update this information should the company release any details regarding the release date of the next Kia Carnival.
2025 Kia Carnival Price
If you are curious to know about the New Kia Carnival 2025 Price, we regret to inform you that we can not provide precise information at this time since the company has not yet disclosed its pricing details. However, for reference, the 2024 Kia Carnival is offered in five different trims, with prices ranging from $33,200 to $46,300. Based on this, we can make an estimated guess regarding the pricing and trim options for the 2025 model year.
It is expected that the 2025 model year will maintain a similar trim structure to its predecessor, although prices may experience a slight increase. We have provided our anticipated price range for the 2025 model year in the table below. Rest assured that as soon as the company officially announces the exact pricing for the next Kia Carnival, we will promptly update this information here.
| | |
| --- | --- |
| Trims | Price (est.) |
| LX | $34,000 |
| LX Seat Package | $36,000 |
| EX | $40,000 |
| SX | $43,000 |
| SX Prestige | $47,000 |
New Kia Carnival Price 2025
2025 Kia Carnival Interior Design
Anticipate the interior of the upcoming 2025 Kia Carnival to be meticulously crafted with a focus on providing comfort, versatility, and ample space. This thoughtful design will cater to the preferences of families and travelers who prioritize top-notch internal amenities. The cabin will boast a spacious and adaptable layout, rendering it an excellent choice for families and individuals who value interior comfort. With seating capacity for seven to eight passengers, it ensures everyone enjoys generous legroom and headroom across all three rows, regardless of their size.
Kia Motors places a strong emphasis on comfort, and this commitment will be evident in the Carnival's seating. The seats will be generously padded and ergonomically designed to ensure comfort during both short journeys and extended road trips. What sets the Next Carnival apart is its remarkable versatility. The second and third-row seats will feature user-friendly adjustments and removable capabilities, allowing you to tailor the interior to your specific needs. Whether you require maximum passenger space, additional cargo room, or a combination of both, the flexible seating arrangement of the Next Carnival will easily accommodate your preferences.
In terms of technology, the 2025 Carnival will feature a user-friendly infotainment system centered around a touchscreen display. This intuitive system will serve as the control hub for various functions, including audio, navigation, smartphone integration, and vehicle settings. To keep you seamlessly connected while on the move, the 2025 Carnival models will support both Apple CarPlay and Android Auto. These cutting-edge features will seamlessly integrate your smartphone with the infotainment system, allowing you to access your favorite apps, music, and navigation through the car's display.
Read Next- You Need To Know Everything About the 2025 Chrysler Pacifica.
Infotainment and Connectivity Features
As previously mentioned, the company has not yet provided precise details about the upcoming Next Kia Carnival. Therefore, our insights are based on the features present in its predecessor. For the 2025 model year, we can expect an even richer array of features, which may include:
Apple CarPlay and Android Auto: Seamlessly integrate your smartphone for enhanced connectivity.
Bluetooth Connectivity: Effortlessly pair your devices for hands-free calling and audio streaming.
USB Port: Conveniently connect and charge your devices.
Wireless Charging pad: Keep your devices powered up without the hassle of cords.
Satellite Radio: Enjoy a wide range of radio channels and music options.
Navigation System: Easily find your way with a built-in navigation system.
UVO Link: Access Kia's UVO Link services for enhanced connectivity and convenience.
Wi-Fi Hotspot: Stay connected on the go with in-car Wi-Fi.
Voice Recognition: Control various functions using voice commands.
Smartphone Apps: Access and use your favorite smartphone apps seamlessly.
Multi-Zone Climate Control: Customize climate settings for different zones in the vehicle.
Multi-Speaker Audio System: Experience high-quality audio with a multi-speaker setup.
Backseat Entertainment: Keep passengers entertained with rear-seat entertainment options.
Telematics Services: Utilize telematics services for enhanced vehicle monitoring and control.
Remote Control and Monitoring: Access remote control and monitoring features for added convenience and security.
Safety and Driver Assistance Technology Features
As is well-known, Kia Motors has consistently prioritized safety in all its vehicle offerings, including previous Kia Carnival models. This unwavering commitment to safety enhances the well-being of both passengers and drivers. It is therefore reasonable to anticipate that the upcoming Kia Carnival will also incorporate an array of exceptional safety features, some of which are outlined below:
Lane-keeping assistance
Blind-spot monitoring
Rear Cross-Traffic Alert
Forward collision warning
Automatic emergency braking
Rearview camera
Vehicle Safety Systems
Multiple airbags
Electronic stability control
High-strength steel construction
Anti-lock braking system
Traction control system
Hill Start Assist Control
Advanced Driver Assistance Systems
Adaptive cruise control
Tire pressure monitoring system
Child Safety Features
Read Next- The 2025 BMW 5 Series Redesign, Release Date, Price and Specs.
2025 Kia Carnival Specs
| | |
| --- | --- |
| Trim | LX |
| Model Year | 2025 |
| Body Type | Minivan |
| No. of Doors | Four-Doors |
| No. of Rows | Three-Rows |
| Seating Capacity | Up To Seven Passengers |
| Towing Capacity | N/A |
| Fuel Tank Capacity | N/A |
| Full Tank Fuel Range | N/A |
| Fuel Economy | N/A |
| Engine | N/A |
| Power | N/A |
| Torque | N/A |
| Transmission | N/A |
| Drivetrain | N/A |
| Acceleration (0-60 MPH) | N/A |
| Top-Speed | N/A |
| Official Website | www.kia.com |
Dimensions
| | |
| --- | --- |
| Length | N/A |
| Width | N/A |
| Height | N/A |
| Wheelbase | N/A |
| Ground-Clearance | N/A |
| Curb-Weight | N/A |
Interior Dimensions
| | |
| --- | --- |
| Head-Room (1st/ 2nd/ 3rd Row) | N/A |
| Leg-Room (1st/ 2nd/ 3rd Row) | N/A |
| Shoulder-Room (1st/ 2nd/ 3rd Row) | N/A |
| Hip-Room (1st/ 2nd/ 3rd Row) | N/A |
| Passenger-Volume | N/A |
| Cargo-Volume | N/A |
Conclusion
Hello Everyone, this article provides comprehensive details about the upcoming 2025 Kia Carnival, including its release date, pricing, trim options, design changes, connectivity features, safety enhancements, interior improvements, and other essential information.
We trust that this article will prove to be a valuable resource for you. If you find it helpful, we encourage you to share it with your friends and family. Thank you for your attention and support.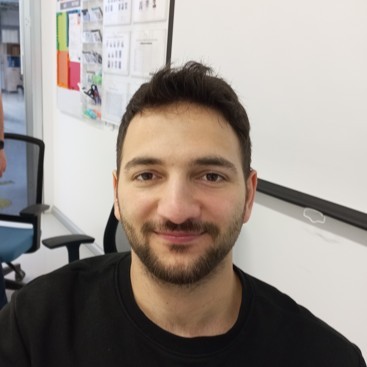 Umut Karanfil is a dedicated Design Engineer at Ford Motor Company, based in Istanbul, Turkey. A graduate of İstanbul Teknik Üniversitesi, he boasts expertise in 3D modeling, mechanical design, and structural analysis. With a strong background in the Tier 1 automotive industry, Umut has participated in international projects and has hands-on experience in manufacturing feasibility.