2025 Nissan Pathfinder: You Need To Know Everything
The 2025 Nissan Pathfinder marks the latest iteration of the mid-size SUV that has long been a cornerstone of Nissan's vehicle lineup. Traditionally, it offers three rows of seating, rendering it well-suited for both families and larger groups.
Depending on the chosen configuration, the vehicle's capacity can comfortably accommodate either seven or eight passengers. While earlier generations of the Pathfinder garnered acclaim for their off-road prowess, characterized by features like four-wheel drive and advanced suspension systems, recent iterations have seen Nissan pivot towards a more family-centric, on-road orientation.
The forthcoming Pathfinder is anticipated to uphold its reputation for capacious cargo capacity, particularly with the rear seats folded flat. This attribute makes it an ideal choice for transporting sizable objects. Throughout its evolutionary journey, Nissan has consistently integrated a range of technological features into the Pathfinder, encompassing infotainment systems, driver-assistance functionalities, and various connectivity options. Depending on the chosen engine and configuration, the Pathfinder retains the ability to tow trailers and boats, solidifying its status as a versatile choice for individuals with towing needs.
To gain a comprehensive understanding of the 2025 Pathfinder, delve into this article to its conclusion. Within, you'll encounter an exhaustive exploration of the vehicle's facets, including details concerning its release date, pricing, available trims, features, safety provisions, and much more.
2025 Nissan Pathfinder Redesign
Nissan introduced the inaugural generation of the Pathfinder in 1986, presenting it as a two-door SUV. Built on the foundation of the Nissan hardbody pickup truck platform, it made its debut with a 2.4-liter four-cylinder engine. Subsequently, a V6 engine option was added to the lineup. This initial model remained available until 1995. Evolving through multiple generations, Nissan unveiled the fifth iteration of the Pathfinder for the 2022 model year. Remarkably, this generation transitioned without substantial alterations.
Currently, Nissan is gearing up to introduce the forthcoming Nissan Pathfinder as a 2025 model. However, specific details concerning the upcoming Pathfinder's features and attributes have yet to be disclosed by Nissan.
For those curious about its design, noteworthy reports from the automotive domain suggest that the New Nissan Pathfinder 2025 is poised to undergo a rejuvenation, featuring fresh designs and innovative features. This perspective shift is particularly significant as the 2024 Nissan Pathfinder is projected to retain its established form without major upheaval. As the company unveils further insights into the design, this article will be promptly updated to encompass the latest developments.
2025 Nissan Pathfinder Release date
Nissan has refrained from sharing any specific details regarding the release date of the upcoming 2025 Pathfinder. Nonetheless, insights gleaned from various media reports suggest a potential market arrival towards the culmination of 2024. However, in the event of a comprehensive redesign intended for the 2025 model year, the release date might experience a slight adjustment. It's important to note that if Nissan does provide any official information concerning the release date, we will promptly incorporate it within this article.
Read Next- You Need To Know Everything about the 2025 Nissan Armada.
2025 Nissan Pathfinder Price
It's important to note that the company has yet to disclose any pricing details. However, drawing from the precedent set by its predecessor, which encompassed variants like S, SV, SL, Rock Creek, and Platinum, retail prices for these distinct trims spanned from $35,810 to $48,780.
It's reasonable to anticipate that the 2025 model year will maintain a similar trim lineup as the 2024 Nissan Pathfinder, accompanied by an associated price increase. This is particularly plausible considering the prevailing speculation that the forthcoming Nissan Pathfinder might undergo a refresh for the 2025 model year. Detailed pricing specifics for the 2025 model year can be found in the table provided below for your reference.
| | |
| --- | --- |
| Trims | Price (est.) |
| S | $37,000 |
| SV | $39,000 |
| SL | $43,000 |
| Rock Creek | $44,000 |
| Platinum | $50,000 |
New Nissan Pathfinder 2025 Price
2025 Nissan Pathfinder Interior
The Nissan Pathfinder's interiors are designed with a focus on comfort, particularly for families and passengers. Typically offering three rows of seating, it accommodates seven to eight passengers based on configuration. Second-row seats vary between bench seats and captain's chairs depending on the trim level. The third-row seats, while better suited for children or smaller adults, provide versatility for larger groups or cargo requirements.
Nissan emphasizes interior materials, especially in higher trims, featuring leather upholstery, wood or aluminum accents, and soft-touch surfaces. Lower trims lean towards durable cloth seats and simpler materials.
Seating prioritizes long-distance comfort, with certain trims offering power-adjustable front seats and lumbar support for personalized relaxation. Higher trims may extend to heated and ventilated seats for added comfort. A user-friendly touchscreen infotainment system takes center stage in the Next Pathfinder's interior. Screen sizes vary by trim, typically integrating conveniences like Apple CarPlay, Android Auto compatibility, Bluetooth connectivity, and navigation (available in select trims), along with access to various audio sources.
The instrument cluster presents essential information at a glance, often combining analog speedometers and tachometers with digital displays for vehicle data, trip details, and navigation guidance. Throughout the cabin, the next Pathfinder offers various storage solutions, including a center console, door pockets, cupholders, and additional compartments.
The cargo area in the rear is generously spacious, with foldable third-row seats providing adaptable cargo room. Most Pathfinder models come equipped with dual-zone automatic climate control, allowing separate temperature preferences for the driver and front passenger. Higher trims might extend this to tri-zone climate control, enhancing climate management for rear passengers.
2025 Nissan Pathfinder Features
In the event of a refresh for the upcoming Nissan Pathfinder, it is likely to introduce an array of novel features. While exact specifics are currently unavailable, drawing from the traits of the previous model, here's a compilation of potential features that could find their way into the next Nissan Pathfinder:
Advanced Infotainment System
Integration of Apple CarPlay and Android Auto
Seamless Bluetooth Connectivity
Convenient USB Ports
Navigation System for Guidance
SiriusXM Satellite Radio Functionality
Wireless Charging Capability
On-the-Go Wi-Fi Hotspot
Enhanced Voice Recognition Technology
Remote Start and Smartphone App Integration
Premium Audio System for Rich Sound
Multi-Zone Climate Control for Comfort
Integration with NissanConnect Services
Pro Pilot Assist for Advanced Driving Assistance
Touchscreen Navigation Interface
Utilization of Voice Assistants
Read Next- The 2025 Toyota RAV4 Price, Release Date, and Specs.
2025 Nissan Pathfinder Safety Features
Each iteration of the Nissan Pathfinder introduces an assortment of safety features and driver-assistance technologies, all aimed at elevating both passenger and vehicle safety. The availability of these features can differ across trim levels and model years. Here's an overview of anticipated safety features:
Automatic Emergency Braking
Lane Departure Warning
High Beam Assist
360-Degree Surround-View Camera
Rear Cross-Traffic Alert
Pro Pilot Assist (model dependent)
Traction Control System
Electronic Stability Control
Tire Pressure Monitoring System
Airbag Deployment System
Child Safety Features
Adaptive Cruise Control
Rearview Camera
2025 Nissan Pathfinder Specs
| | |
| --- | --- |
| Trim | S |
| Model Year | 2025 |
| Body Type | SUV |
| No. of Doors | Five-Doors |
| No. of Rows | Three-Rows |
| Seating Capacity | Seven Passengers |
| Towing Capacity | N/A |
| Payload Capacity | N/A |
| Fuel Tank Capacity | N/A |
| Full Tank Fuel Range | N/A |
| Engine | N/A |
| Power | N/A |
| Torque | N/A |
| Transmission | N/A |
| Drivetrain | N/A |
| Acceleration | N/A |
| Top-Speed | N/A |
| Fuel Economy | N/A |
2025 Nissan Pathfinder Dimensions
| | |
| --- | --- |
| Length | N/A |
| Width | N/A |
| Height | N/A |
| Wheelbase | N/A |
| Ground-Clearance | N/A |
| Curb-Weight | N/A |
Interior Dimensions
| | |
| --- | --- |
| Head-Room (1st/ 2nd/ 3rd Rows) | N/A |
| Leg-Room (1st/ 2nd/ 3rd Rows) | N/A |
| Shoulder-Room (1st/ 2nd/ 3rd Rows) | N/A |
| Hip-Room (1st/ 2nd/ 3rd Rows) | N/A |
| Passenger Volume | N/A |
| Cargo Volume | N/A |
Conclusion
Ladies and gentlemen, this article presents an all-encompassing guide to the upcoming 2025 Nissan Pathfinder. Within its pages, you'll discover comprehensive details including the release date, pricing, available trims, redesign highlights, connectivity features, safety provisions, interior enhancements, and a wealth of other essential insights that are crucial for your understanding.
Our aspiration is that this article serves as a valuable resource to address your queries. Should you find it beneficial, we kindly encourage you to share this information with your friends and family. Your support is greatly appreciated. Thank you.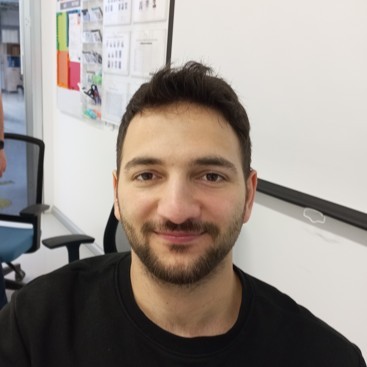 Umut Karanfil is a dedicated Design Engineer at Ford Motor Company, based in Istanbul, Turkey. A graduate of İstanbul Teknik Üniversitesi, he boasts expertise in 3D modeling, mechanical design, and structural analysis. With a strong background in the Tier 1 automotive industry, Umut has participated in international projects and has hands-on experience in manufacturing feasibility.