2025 Infiniti QX80: You Need To Know Everything
The 2025 Infiniti QX80, a full-sized luxury SUV crafted by Japanese automaker Infiniti, is set to impress with its unique blend of opulence, capacious interior, and formidable performance. The latest iteration of the QX80 boasts an interior that exudes luxury, characterized by top-notch materials and meticulous attention to detail. Depending on your choice of seating configuration, it can comfortably accommodate either seven or eight passengers. Inside, the 2025 QX80 showcases premium leather upholstery, complemented by tasteful wood accents and cutting-edge technology.
This model comes equipped with a host of advanced technological features, including a generously sized touchscreen infotainment system, GPS navigation, seamless smartphone integration via Apple CarPlay and Android Auto, a top-tier audio system, and an optional rear-seat entertainment setup. Safety-wise, the forthcoming Infiniti QX80 is expected to offer a suite of features like adaptive cruise control, blind-spot monitoring, lane departure warning and intervention, and forward collision warning, among others.
It's worth noting that Infiniti Motors frequently collaborates with esteemed audio manufacturers such as Bose to deliver high-quality premium sound systems that promise an immersive auditory experience. In the next-gen Infiniti QX80, drivers will find a leather-wrapped steering wheel equipped with controls for audio, phone, and various functions, ensuring easy access without having to relinquish control of the wheel.
For a comprehensive understanding of all aspects of the 2025 Infiniti QX80, including its release date, pricing, trims, features, safety elements, and more, we invite you to peruse this article until its conclusion.
2025 Infiniti QX80 Redesign
The first generation of the Infiniti QX80 made its debut in the 2004 model year. This initial iteration, built upon the foundation of the Nissan Armada and sharing its platform with the Nissan Titan pickup truck, marked the genesis of this luxury SUV. Following this, the second generation of the Infiniti QX80 emerged in the 2011 model year, showcasing a revamped exterior and interior design that incorporated heightened technological advancements and safety features. This second generation held its design from 2018 onwards. Since then, the model has seen incremental enhancements with each passing model year.
As of now, the company is gearing up to unveil the next iteration of the Infiniti QX80 in the 2025 model year. However, it's important to note that no official information has been released by the company regarding this release. Thus, we currently lack confirmed details regarding whether the 2025 Infiniti QX80 will undergo a substantial refresh.
Nevertheless, according to various automotive reports, there is speculation that the 2025 model year may bring a comprehensive redesign to the Infiniti QX80. Considering that the vehicle has remained largely unchanged since 2018, there is anticipation for a substantial overhaul in the upcoming model year. Some sources even suggest that the 2025 model year could herald the arrival of the third generation of the Infiniti QX80. In the event that the company releases any new information about the forthcoming Infiniti QX80, we pledge to promptly update this article with the latest details.
2025 Infiniti QX80 Release Date
As of now, the official release date for the upcoming 2025 Infiniti QX80 has not been disclosed by the company. Nevertheless, information from various media reports suggests that we may anticipate the production version of the next Infiniti QX80 to make its debut in 2024. If you're curious about when bookings for the 2025 QX80 will commence, we regrettably lack that information at this moment. Rest assured, once the company unveils the release date for the next Infiniti QX80, we will promptly provide an update here.
2025 Infiniti QX80 Price
If you are curious to know about the pricing of the upcoming 2025 Infiniti QX80, it's important to note that the company has yet to provide official pricing details. Nevertheless, automotive reports suggest that the 2025 model year is expected to come in four distinct trim levels, with anticipated price ranges falling between $70,000 and $85,000. Below, we've outlined these expected price ranges for each trim level for your reference.
| | |
| --- | --- |
| Trims | Price (est.) |
| Pure | $70,000 |
| Luxe | $75,000 |
| Sensory | $80,000 |
| Autograph | $85,000 |
New Infiniti QX80 2025 Price
2025 Infiniti QX80 Interior
You may already be aware that Infiniti models are renowned for their opulent and spacious interiors. When it comes to the interior of the upcoming 2025 Infiniti QX80, we anticipate a refresh for the 2025 model year. Consequently, we can expect the interior design of the next Infiniti QX80 to surpass the previous model in terms of luxury and refinement. While we currently possess limited information about its interior, we can provide you with some insights in line with your expectations.
In the upper-tier trims of the forthcoming QX80, one can typically anticipate the presence of sumptuous, soft-touch leather upholstery adorning the entire cabin. The seats are likely to offer exceptional comfort and support, often featuring power adjustments, heating, ventilation, and even massage functions for the front seats. Wood and metal trim accents are expected to grace the dashboard, center console, and door panels, contributing to an overall sense of elegance.
The 2025 QX80 is poised to uphold its reputation for generous seating space, accommodating either seven or eight passengers, depending on the chosen seating arrangement. Ample legroom and headroom can be expected in both the front and rear rows, ensuring a comfortable journey for all occupants.
To cater to individual climate preferences, a tri-zone climate control system will grant independent temperature adjustments for the driver, front passenger, and rear passengers. The infotainment systems are likely to feature a sizable touchscreen display with user-friendly menus. Essential features such as navigation, Apple CarPlay, Android Auto, and Bluetooth connectivity are anticipated to be included.
Prioritizing safety and convenience, Infiniti is expected to equip the QX80 with advanced driver assistance systems (ADAS) such as adaptive cruise control, lane departure warning and intervention, blind-spot monitoring, and more, further enhancing the overall driving experience.
Read Next- Know Everything About the 2025 BMW 5-Series.
Infotainment and Connectivity Features
As previously mentioned, the company has not yet divulged additional details regarding the forthcoming Infiniti QX80 for the 2025 model year. Nevertheless, we anticipate that the 2025 iteration will undergo a refresh, introducing novel features and design enhancements. Based on available information, here's a glimpse of some features you can expect in the 2025 model year:
Bluetooth connectivity
Integrated navigation system
Voice recognition technology
Wi-Fi hotspot capability
Premium audio system
Infiniti InTouch Services
Wireless charging functionality
USB connectivity
Auxiliary audio input
Satellite Radio compatibility
Wireless headphones for enhanced entertainment
Support for smartphone apps
Infiniti controller for intuitive navigation
Infotainment display with multi-functionality
Standard AM/FM stereo system
Tri-Zone Automatic Climate Control for Personalized Comfort
Optional rear-seat entertainment system
Multi-touch rear-seat entertainment controls
Bose Premium Brand Stereo System for exceptional audio quality
Bose premium brand speakers
Compatibility with Android Auto and Apple CarPlay for seamless smartphone integration
Motion-sensitive volume control for an enhanced auditory experience
Safety and Driver Assistance Technology Features
It's worth noting that Infiniti Motors prioritizes safety across all its vehicle models, ensuring that both drivers and passengers are well-prepared for any potential challenges during their journeys. We have already highlighted certain safety features that may find their way into the upcoming Infiniti QX80, providing you with an overview of what to expect:
Blind-spot monitoring
Emergency braking assistance
Rear cross-traffic alert
Pre-collision safety system
Post-collision safety system
Lane departure warning
Advanced accident prevention system
Lane-keeping assist
Stability control
Traction control
Child seat anchors
Front fog/driving lights
Turn signal mirrors
Dual front side-mounted airbags
Front, rear, and third-row head airbags
Child safety locks for rear doors
Ventilated disc brakes in the front and rear
Emergency braking preparation
Tire pressure monitoring system
Dusk-sensing headlamps
Automatic headlamp delay feature
Remote Anti-Theft Alarm System
Read Next- The 2025 Kia Carnival Redesign, Price, Specs, and Release date.
2025 Infiniti QX80 Specs
| | |
| --- | --- |
| Trim | Luxe |
| Model Year | 2025 |
| Body Type | Luxury SUV |
| No. of Doors | Four-Doors |
| No. of Rows | Three-Rows |
| Seating Capacity | Up To Eight Passengers |
| Towing Capacity | N/A |
| Fuel Tank Capacity | N/A |
| Full Tank Fuel Range | N/A |
| Fuel Economy | N/A |
| Engine | N/A |
| Power | N/A |
| Torque | N/A |
| Transmission | N/A |
| Drivetrain | N/A |
| Acceleration | N/A |
| Top-Speed | N/A |
| Official Website | www.infiniti.com |
Exterior Dimensions
| | |
| --- | --- |
| Length | N/A |
| Width | N/A |
| Height | N/A |
| Wheelbase | N/A |
| Ground-Clearance | N/A |
| Curb-Weight | N/A |
Interior Dimensions
| | |
| --- | --- |
| Head-Room (1st/ 2nd/ 3rd Row) | N/A |
| Leg-Room (1st/ 2nd/ 3rd Row) | N/A |
| Shoulder-Room (1st/ 2nd/ 3rd Row) | N/A |
| Hip-Room (1st/ 2nd/ 3rd Row) | N/A |
| Passenger-Volume | N/A |
| Cargo-Volume | N/A |
Conclusion
Dear readers, this article serves as a comprehensive resource for all things related to the upcoming 2025 Infiniti QX80, including details such as its release date, pricing, trim options, design enhancements, connectivity features, safety provisions, interior highlights, and much more.
We trust that the information provided here will prove valuable to you. If you find this article informative and beneficial, we encourage you to share it with your friends and family. Your support is greatly appreciated. Thank you for your readership.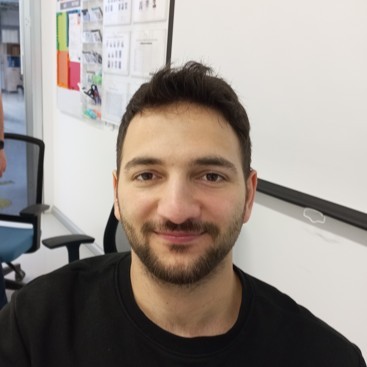 Umut Karanfil is a dedicated Design Engineer at Ford Motor Company, based in Istanbul, Turkey. A graduate of İstanbul Teknik Üniversitesi, he boasts expertise in 3D modeling, mechanical design, and structural analysis. With a strong background in the Tier 1 automotive industry, Umut has participated in international projects and has hands-on experience in manufacturing feasibility.