Volvo's plug-in car sales drop drastically
Volvo is constantly trying to offer more plug-in cars but it is becoming more and more challenging. Because the sales of Volvo's plug-in car fell by 30% in the month of August. Volvo has sold total 8136 cars in the month of August which is 24% less than the month of July. The company sold a total of 65589 cars year on year, which is 24% less than the previous year.
The company has been struggling with vehicle supply for quite some time but it states outside that the demand remains strong. Unfortunately, the issues with the supply of a plug-in car have become worse in the recent past, which may further reduce its sales.
A total of 1380 plugins were sold last month, which is 30% less than last year. Although it is expected that the situation will improve by the end of this year, but as always there is no confidence and especially when the economy is so challenging.
This year Volvo has sold a total of 18000 cars in the US so far. In the same year 2021, it sold a total of more than 22000 cars. However, the operating merging is expected to improve by 8-10% by the middle of the decade.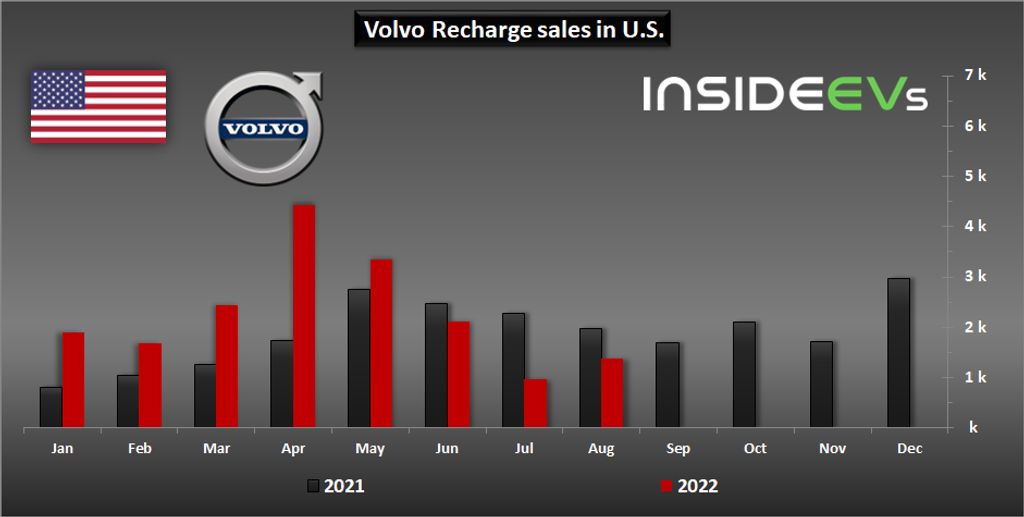 Volvo is planning to start production of 100% electric cars by 2030, with a plan to increase sales by 1.2 million units. And Volvo has already added electric cars to the 2023 model lineup in the US. And soon Volvo is going to introduce a full electric platform. Which will also be used by Polestar
Juan Vasquez, or "juantio," is an Automotive Engineer from Brooklyn with over seven years at Standard Motor Products. He's also the Chief Editor at SUV Bazar. An active member of the SMP Softball team, Juan is affiliated with giants like Siemens and Google. He's currently seeking new opportunities in automation engineering.